Technologie und Erneuerung aus der Sicht des Kunden erleben. Wir bringen Sie zum Ziel.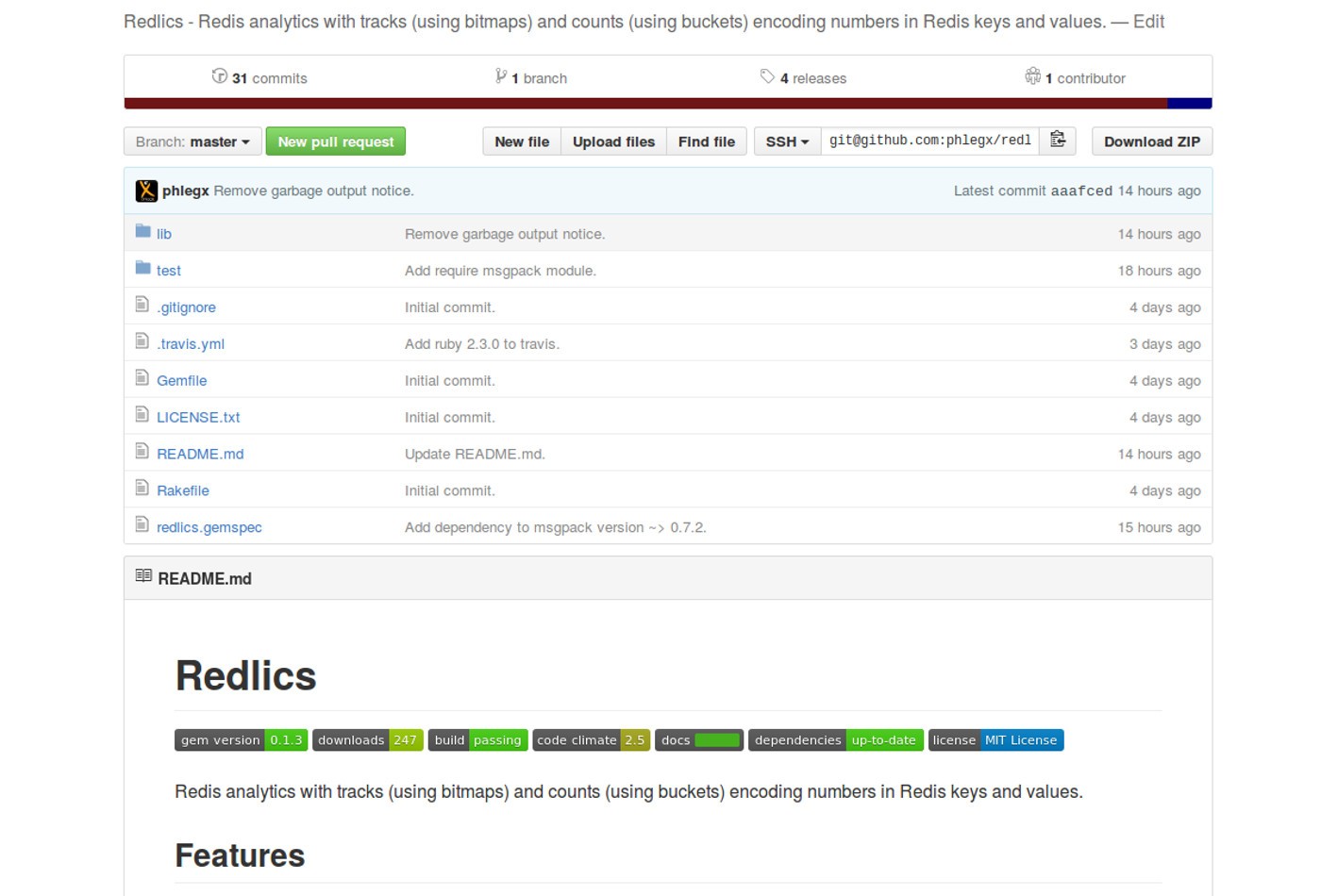 Published OpenSource Redlics (MIT License)

Record millions of tracks and counts consuming low memory! Redlics is a gem for Redis analytics with tracks (using bitmaps) and counts (using buckets) encoding numbers in Redis keys and values. It is implemented in Ruby as a gem and available for download on Rubygems.org.